So, I always start with good intentions. Saturday to Saturday last week, I ran 18 miles (including my 8 mile race). This week? Well, does 5 miles today count?
Like I've said, I'm really good at cross-training. Too good in fact. I'm okay with this somewhat haphazard schedule of "training" right now, but I know that I need to use this time to get some miles under my feet and some sort of a pattern and plan. So, here's what this week looked like (remember how I've said I really like Les Mills and group exercise???):
Sunday: CXWorx, BodyCombat, BodyJam
Monday: REST
Tuesday: BodyPump and BodyCombat
Wednesday: SH'Bam
Thursday: BodyPump Express and GRIT Cardio
Friday: BodyFlow
Saturday (Today): 5 miles
I had a lot of good variety in my workouts this week: some super awesome cardio (hey Jen, thanks for the sprints!) and some strength training, plus some stretching and core work. This is all well and good, but I didn't get many miles under my feet and today's run was sluggish.
I know I need get more miles in, consistently, for it to get "easier" and to pick up my pace. They say you shouldn't strive for a PR in a runDisney race. That collective "they" of the world. Why not PR? Because the runDisney run is about the experience. It's enjoying the parks, the characters, the costumes, the whole thing. While this will be my first run at Walt Disney World, it won't be my first half marathon and it won't be my first runDisney event. I've had the experience, I will still have the experience, but I already know I can finish this race.
But can I get faster? My one mile time on all of those conversion calculators would say so, but my runs are saying how on earth?! I think I can, but I know it's going to take a lot of work and a lot more runs. With a goal to PR, it will push me to train and train well. Otherwise, I could fall back on my "winging it" style. So, I have a goal to PR at the Princess Half Marathon. A faster time would MAKE this experience that much sweeter.
I know I mentioned maybe switching to the Glass Slipper Challenge from the Half, but I decided against it. I knew a PR would be unlikely if I was running on tired legs. So, a challenge will come another time.
Now what's my goal time? I don't know yet. I know what the conversion calculators say right now and I'll start there, but as time goes on, I hope to set a good, hard, but attainable goal.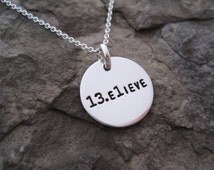 And that other goal? I've currently raised 81% of my minimum! WOW!! I am so grateful.